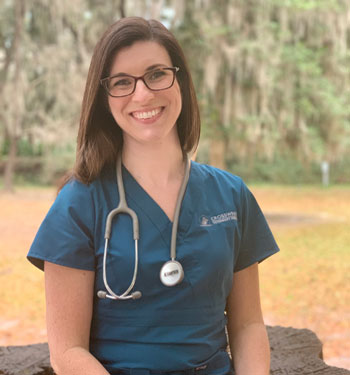 Liz Bigelow
Lead Technician, CVT
Liz is originally from Lilburn, Georgia, a small suburb of Atlanta. She completed her Associates in Veterinary Technology at Gwinnett Technical College in 2004 and undergraduate degree in history from the University of Georgia in 2009. She is a certified veterinary technician/nurse and is currently working to become Fear Free certified. Prior to joining the Crosswinds team, Liz worked in private and referral practices as well as teaching veterinary technology at a local medical college. She enjoys all aspects of veterinary medicine but has a strong passion for preventative medicine and education. Liz currently resides in St. Augustine, Florida with her husband, Brian, two children, Amelia and Connor and two dogs Pippa and Reese. In her free time you can find Liz in the crowds at Disney World, working on her fantasy football team or watching college football with her family. Go Dawgs!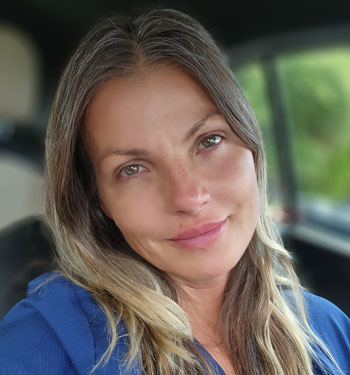 Tina Moser

Tina has worked in Veterinary medicine for over 5 years. She graduated Veterinary technician school in Jacksonville, FL in 2014 and became certified. She has worked in private practice and enjoys all aspects of Veterinary medicine.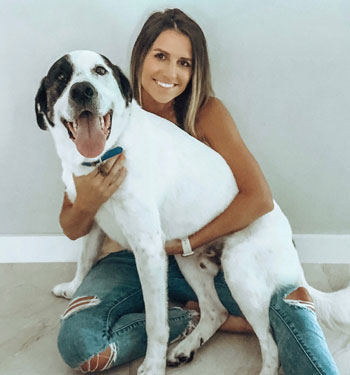 Jordan Johnson

Jordan has been in the Veterinary field for several years as a client care representative and a Veterinary assistant. She is a Florida native and world traveler calling Guam home for the last several years.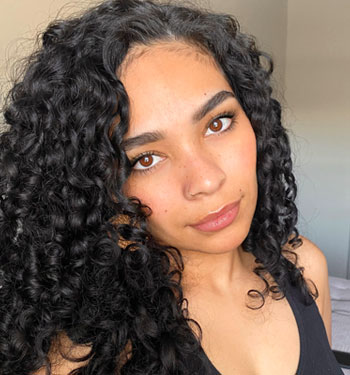 Geana Stark

Geana was born and raised in the beautiful island of Palau. She has been a Veterinary technician for 3 years. Her goal is to finish her schooling and become a Veterinarian, so that one day she can go back home and help her community.